Conference
Welcome to our virtual program for 2020!
This years conference "ATMP Sweden 2020 virtual" will be a collection of online events from the basics of ATMPs to the critical questions to be addressed right now!
If you have registered for the Spring 2020 physical event you will automatically receive ZOOM login details. It will be the same ZOOM link for;
the ATMP Introductory lectures
Swelife-ATMP wrap up, ATMP Innovations Milieu launch, NextGenNK update and CAMP update.
the Tumor Infiltrating Lymphocytes CAMP project presentation Monday 16th 14:00.
We look forward to welcoming you virtually in November 2020!
NOTE:
The Innovations Milieu seminar on payment model progress for ATMP will be Wednesday the 18th at 13:00 and requires a separate registration.
The ATMP Innovation Milieu workshops and CAMP board meeting are invite only.
Registration is closed.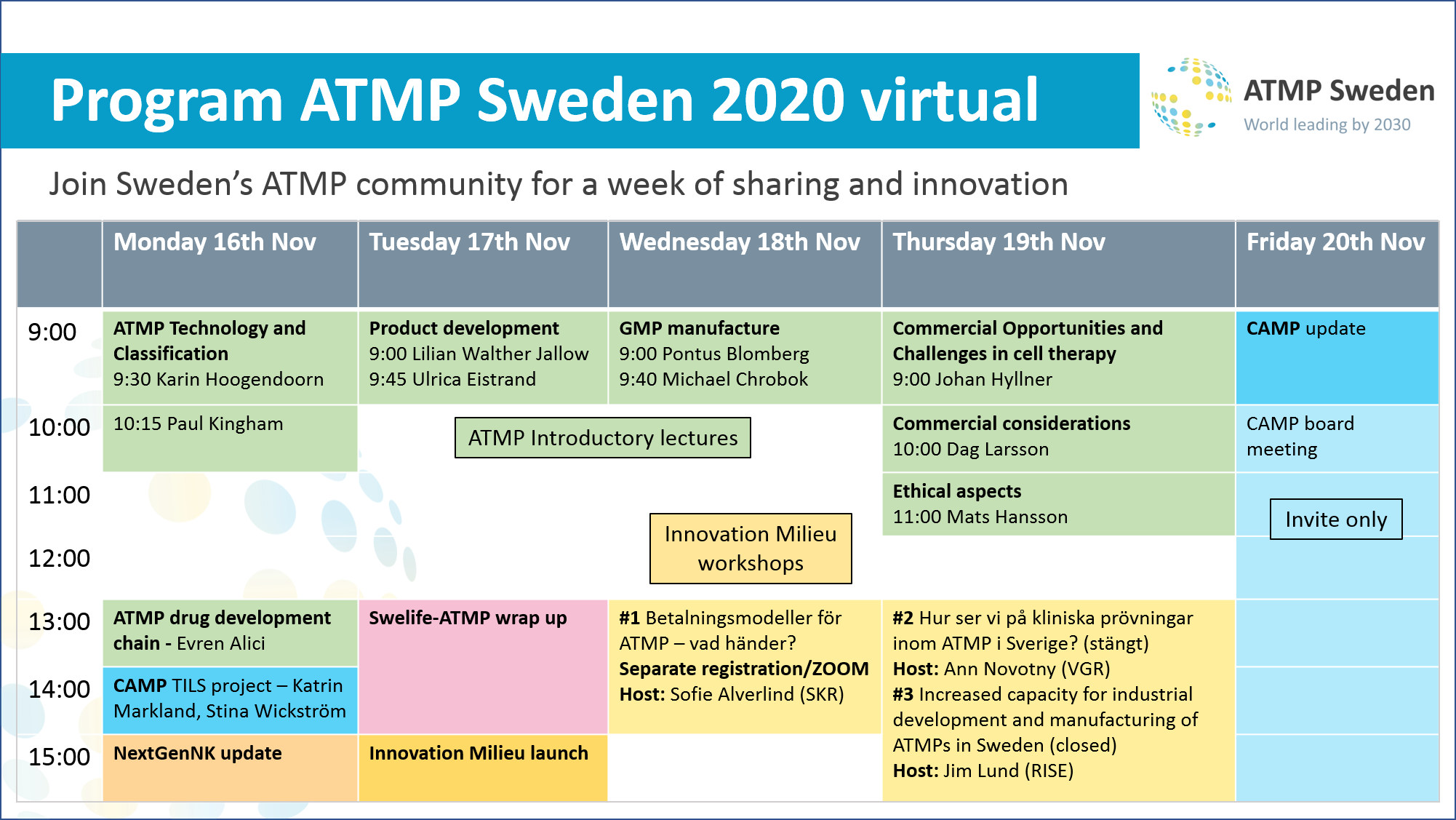 This is our third annual ATMP conference! You can find details of past ATMP Sweden Conferences in the left panel.