Conference
This years ATMP Sweden Conference will be held in Stockholm November 18-20th.
The ATMP Sweden conference represents the Swedish ATMP industry from research to healthcare reimbursement. We welcome you to join us for our world class ATMP Sweden 2020 program and satellite events of interest. We have a great line up of National and International speakers. Check out the complete program here!
ATMP Sweden 2020 is run by Swelife-ATMP, supported by the Centre for Advanced Medical Products (CAMP) and gathers the majority of the Swedish ATMP academic, healthcare, industry, finance and regulatory community as well as European and International actors. Find the organisers here.
Thankyou to all of the Sponsors that make this important event possible! Find our 2020 sponsorship packages here. Last packages available October 28, 2020.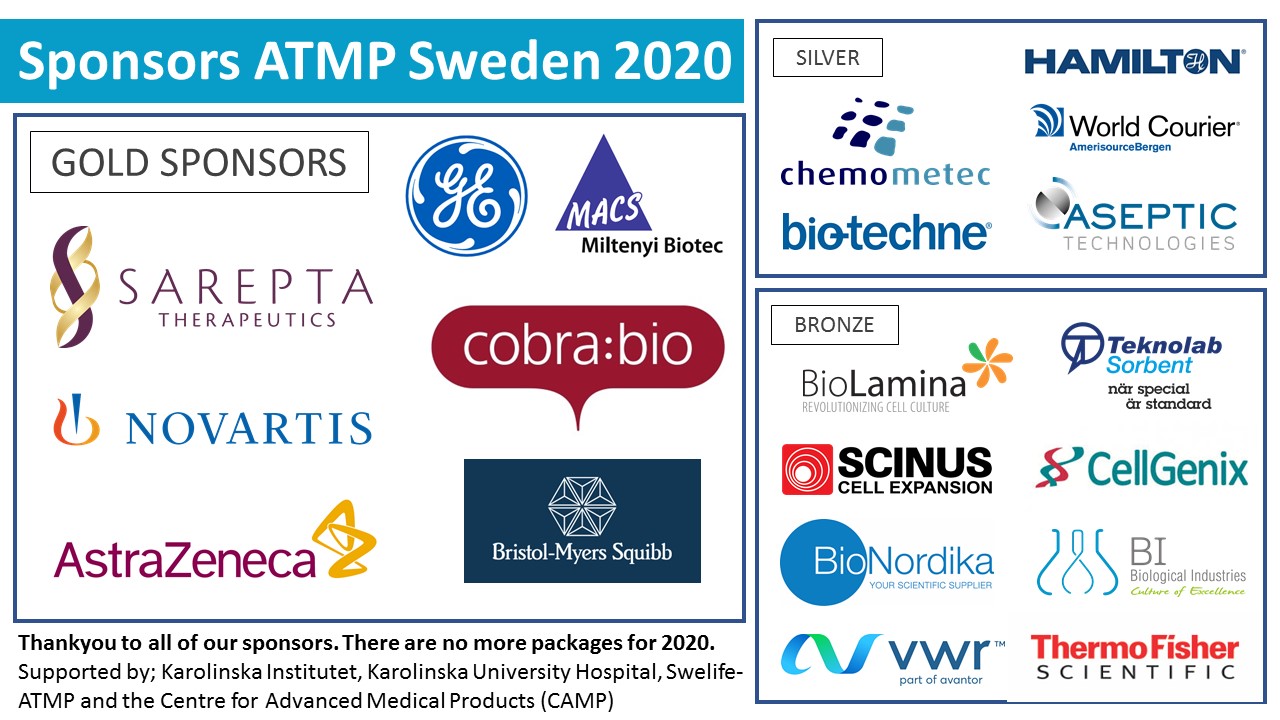 This is our third annual ATMP conference! You can find details of past ATMP Sweden Conferences in the left panel.