2020 Stockholm
Join us for ATMP Sweden 2020 in Stockholm, April 1-3!
ATMP Sweden 2019 was described as 'the best Nordic ATMP Conference ever'. We guarantee 2020 will not disappoint!
International keynotes this year include John Rasko, president of ISCT, Hildegard Büning, president of the ESGCT, Paula Salminkangas, former chair of EMA Committee for Advanced Therapies, world experts in T-cell immunotherapies Antonio Bertoletti and Laurence Cooper and pluripotent stem cell expert Henrik Semb. Along with our world class Swedish ATMP experts this program is one not to be missed!
Navigate this page to find information on the program/speakers, sponsorship, venue and travel information. Please Email with any questions or to get involved!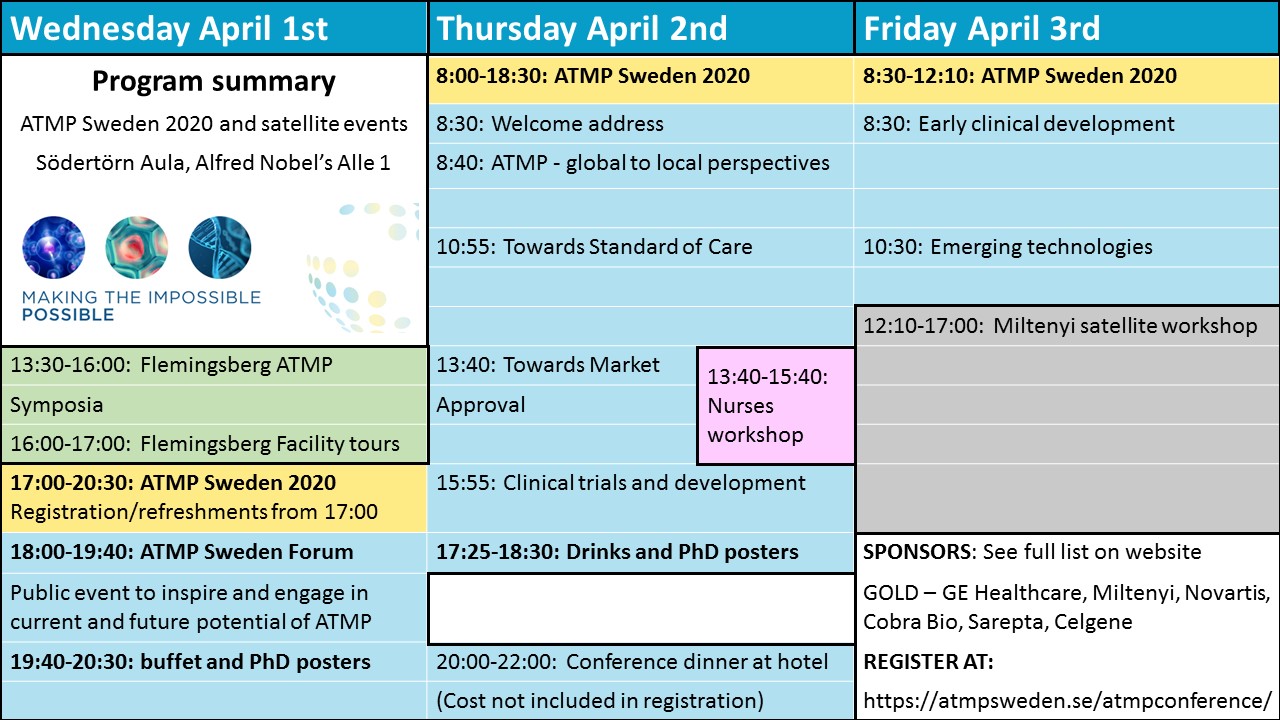 A big thankyou to our sponsors for 2020!