Program 2020
This years program runs from the patient to emerging academic technologies and all the steps in between.
We look forward to taking you on a journey beginning with the driving aspect of the industry – the patient.
We welcome you to join a program over 3 days beginning with our ATMP Sweden Forum public event in the evening of the 18th of November followed by a full day of ATMP related seminars the 19th of November and then finally a half day finishing at 12:30 on the 20th of November.
Thanks to our sponsors! Shown at the bottom of the program.
Program summary including satellite events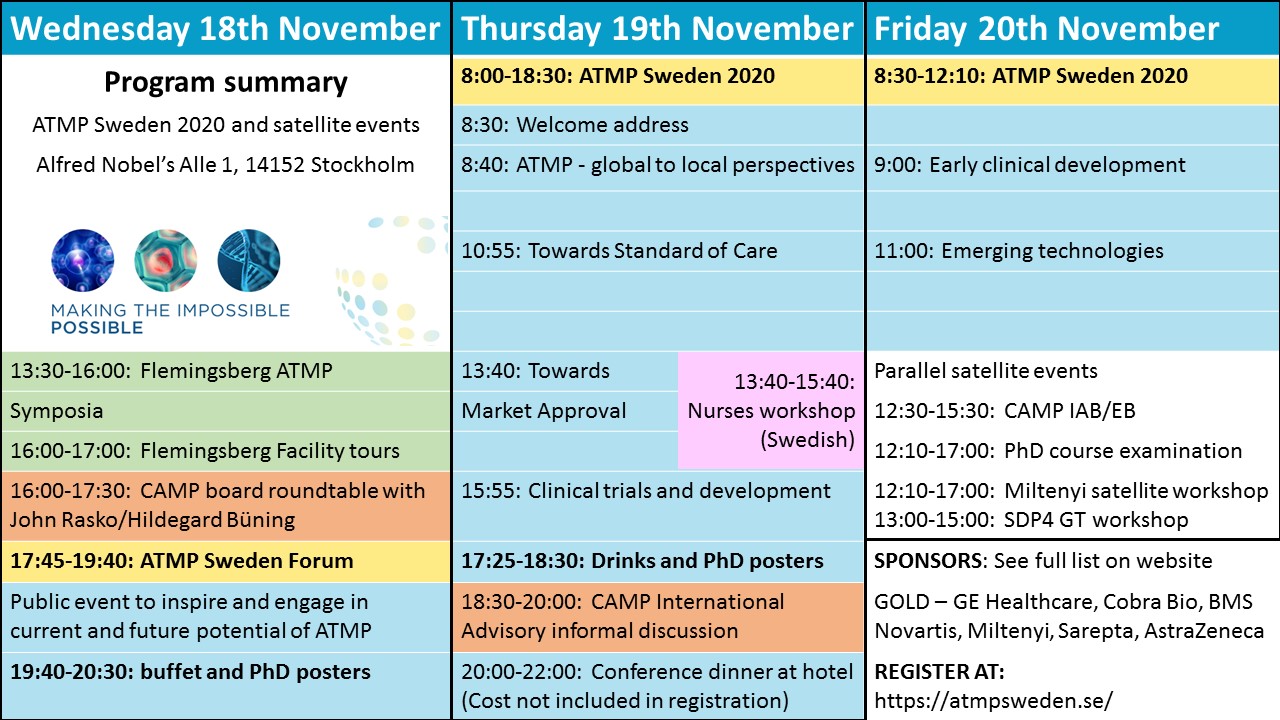 Full program here!
Satellite opportunities
Flemingsberg ATMP symposia
The Flemingsberg ATMP network presents research, trials and facilities driving innovation in our field.
ATMP Sweden Forum
Join us to learn what is happening in Sweden and the world in ATMP. Why should you be excited!?