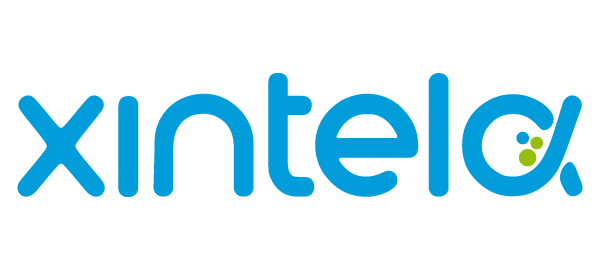 Integrin a10b1 selected MSC in clinical development for Osteoarthritis and wound healing
The Swedish company Xintela announced that it's First-in-Human study with XSTEM on knee osteoarthritis patients was initiated in Australia in April 2022. The Advanced Therapy Medicinal Product (ATMP) XSTEM, consisting of allogeneic integrin a10b1-selected mesenchymal stem cells (MSCs) is being manufactured at the company's own GMP manufacture site in Lund, Sweden, under manufacturing license from the Swedish MPA awarded May 2021.
Xintela's MSC are based on research from the late 90's by now CEO/CSO Evy Lundgren Åkerlund. The discovery that MSCs express the cell surface marker integrin a10b1, also found on cartilage cells, prompted investigation of the ability of integrin a10b1 selected MSCs to regenerate cartilage in vivo. These selected and expanded MSCs have been shown to home to cartilage defects and to directly take part in regeneration of joint cartilage in a preclinical animal model in collaboration with the University of Copenhagen. In addition, Xintelas´selected MSCs have demonstrated safety and efficacy in two different preclinical horse models of OA. With 15% of adults over 60 affected by OA the need for effective and affordable treatments in this area is great.
Why Australia for MSC and OA? Xintela follows a string of companies that have established clinical trials programs in Australia using MSC for various indications, including Mesoblast, Cynata and Regeneus. Thus, there is extensive experience in stem cell trials at the Therapeutic Goods Administration (TGA) and among CROs and clinics in Australia. In addition, Australia also offers a tax rebate on R&D costs.
Osteoarthritis is not the only indication Xintela is pursuing for their XSTEM product. In May 2021 Xintela announced that XSTEM has demonstrated excellent would healing ability in preclinical studies and will be developed for treatment of difficult-to-heal wounds. The company subsequently announced that the next chosen indication for clinical development of XSTEM is venous leg ulcers, the most common type of difficult-to-heal leg ulcers in humans. Indeed, Xintela recently obtained regulatory approval from the Swedish MPA to start a phase I/IIa study with XSTEM in difficult-to-heal venous leg ulcer patients. The study will be conducted in collaboration with prof Folke Sjöberg and his team at the University Hospital in Linköping, Sweden, and is partially financed through a 4.8 MSEK grant from the Swedish innovation agency Vinnova. The company expects preliminary safety and efficacy results from the clinical study by the end of 2022. Xintela has also announced positive outcomes in their preclinical study on Acute Respiratory Distress Syndrome (ARDS) performed in collaboration with Skåne University Hospital and Lund University.
Flerie Invest AB, a leading Swedish life science investor with interest in the ATMP field, made a significant investment in Xintela in the company´s recent financing round and will become a major shareholder in Xintela.
Further reading;
Integrin a10b1: A Collagen Receptor 4 Critical in Skeletal Development
Integrin α10β1-Selected Mesenchymal Stem Cells Mitigate the Progression of Osteoarthritis in an Equine Talar Impact Model
Integrin α10β1-selected Equine MSCs have Improved Chondrogenic Differentiation, Immunomodulatory and Cartilage Adhesion Capacity