Job opportunities
Find or advertise ATMP relevant job vacancies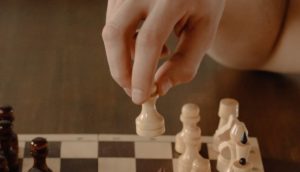 All ATMP relevant positions we hear of are advertised below and on our LinkedIn page. Contact us to add your job vacancy!
The following is a list of advertised positions – make sure to check application close dates!
> Idogen
Research Engineer in Translational Immunology
> XNK Therapeutics
Scientist with experience in advanced cell culture for clinical use
> Xintela
Laboratory Engineer – application latest 18th of October, 2020
Head of Manufacturing/CMC – application latest 16th of October, 2020
> Combigene
> AstraZeneca
Associate Director – Stem & Primary Cell Team – application due 25th September, 2020
> Cobra Biologics
Find all jobs and apprenticeship opportunties at; https://www.cobrabio.com/jobs
Production Reviewer – application due 30th August, 2020
Process Scientist – application due 31st August, 2020
Process Operator protein cleaning – application due 13th September, 2020
Molecular Biologist – application due 14th September, 2020
Quality Assurance Officer – application due 15th September, 2020
> Karolinska Institutet 
Biomedical Analyst for GMP production from embryonic stem cells  link
Applications due 30th August, 2020
> AstraZeneca
Head of Cell Therapy Manufacturing and Bioprocessing link
Closing date 16th August, 2020
> XNK Therapeutics
Cell Therapy scientist link
> Miltenyi Biotec 
Clinical Application Specialist link
> AstraZeneca
Post Doctoral Fellow stem cell therapies link
Advert closing date – May 17, 2020.
> Karolinska Center for Cell Therapy (KCC)
Laboratory technician with cell culture experience. link
Last application date – 17th of April, 2020.
> Cobra Bio
Manufacturing Scientist link
Applications due 31st January, 2020.