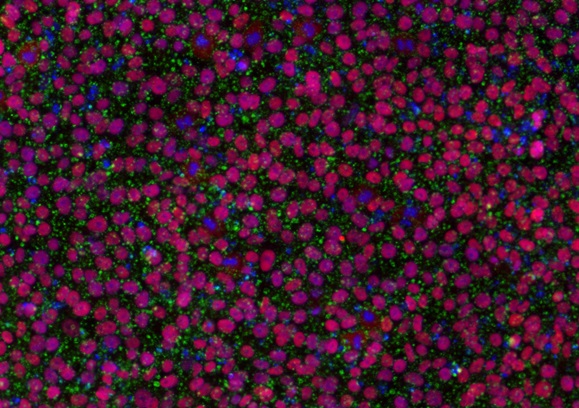 KARO1 is the first GMP hESC line produced at Vecura, there are more to come!
Fredrik Lanner's Group at Karolinska Institutet is not only the first group to produce a hESC line in GMP conditions a Vecura but also the first in Sweden to register a GMP grade line in the EU funded pluripotent cell registry hPSCreg. The line, known as KARO1 (unique identifier KIe034-A) is suitable for both Clinical and Commercial applications and is available for distribution.
https://hpscreg.eu/cell-line/KIe034-A
hPSCreg is a peer reviewed database of pluripotent stem cell lines which validates not only pluripotency characterisation but confirms ethical procurement and suitability for Clinical and Commercial applications. There are 741 hESC lines and 1921 iPSC line in hPSCreg, only 8 of these, including KARO1, meet GMP criteria. Of these 8 only KARO1 is derived without feeders, in Xeno free conditions and has been validated to not contain common culture associated genetic abnormalities, like p53 mutation.
A pre-Master, Master and Working Cell Bank of KARO1 has been established within Vecura. The next step is differentiation to clinically relevant populations. The first lineage planned to be produced in Vecura is Retinal Pigment Epithelial Cells for Clinical trial in collaboration with Anders Kvanta at St Eriks Eye Hospital, Stockholm, Sweden. This will be the second ATMP Clinical trial for Anders. World first, Swedish gene therapy for blindness
The Lanner Group is part of the CAMP Project GMP pluripotent derivatives and the Swelife-ATMP Project SDP2 Stem Cells
Article written by: Heather Main