ATMP world tour 2021
We are pleased to announce the first "ATMP world tour"! The event is aimed at highlighting 'world leading' activities within ATMP and the partnerships, infrastructures and competences that were critical to their success.
Speakers for this event come from all over the world and will present from their extensive knowledge in varied aspects of the ATMP pipeline including patient driven development, manufacture, commercialisation, education, hospital exemption, national networks.
REGISTER on our events page.
The event will be held virtually over 5 days, April 26-30, 2021. There will be 20 speakers over the week, 4 per day. It is not anticipated that registrants will attend all presentations due to the diversity of topics and level of speakers. The program has been built to accommodate as much discussion and break time as possible.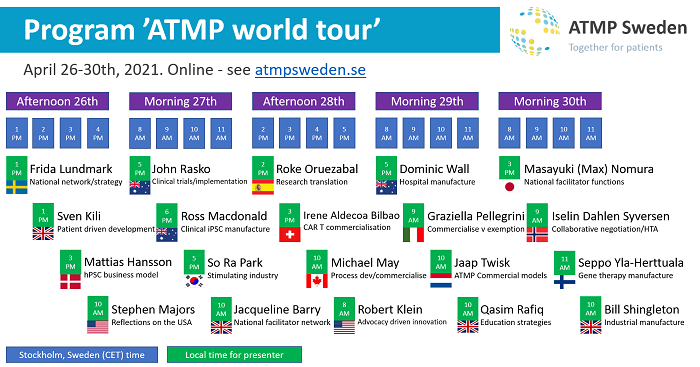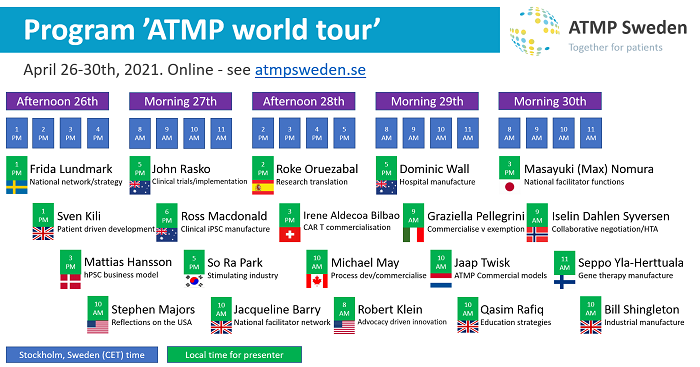 Check out our 'time to connect' sponsorship opportunities, packages are limited!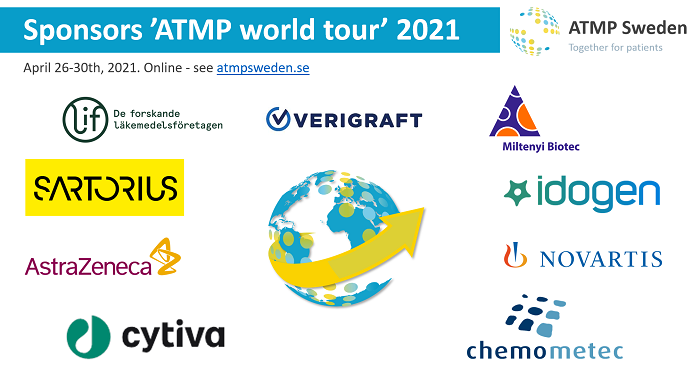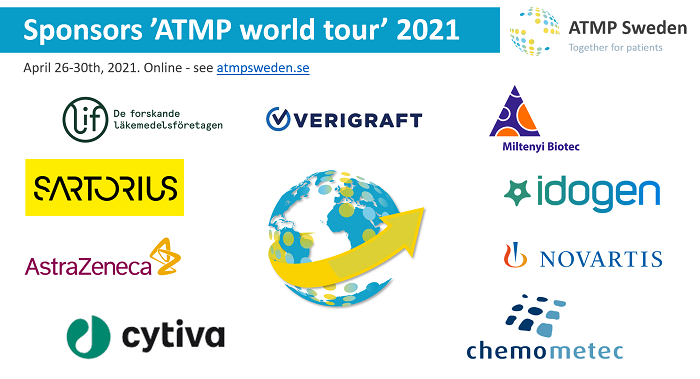 Thankyou to all who contributed to building this program! In particular;
CAMP International advisors

Karin Hoogendoorn – UniQure, Netherlands

Mark Lowdell – Royal Free Hospital, UK

ATMP Sweden partners

Kristina Kannisto – Karolinska Cell Therapy Centre

Johan Hyllner – AstraZeneca

Sofie Alverlind – SKR

Petter Björquist – VERIGRAFT

Åse Rosenqvist – BMS
Margareta Tenander – Cytiva

External

John Rasko – University of Sydney, Australia

Jacqueline Barry – CGT Catapult, UK